91 - Bend it Like Beckham (2002) ft. Isabel Yap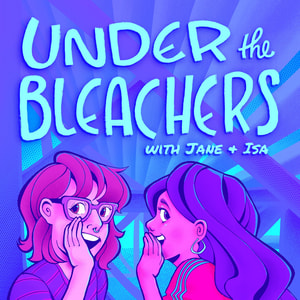 Isa thinks citrus fruits do not evoke boobs.
Isabel Yap writes stories about girls and monsters. By day she builds product with devs and designers. Born and raised in Manila, she has lived and worked in the US since 2010. Her debut story collection, Never Have I Ever, was published in 2021 by Small Beer Press and has been a finalist for the Locus, Crawford, Ignyte, World Fantasy, and British Fantasy Awards. She is @visyap on Twitter and her website is https://isabelyap.com.
Subscribe to our Patreon and get access to patrons-only perks at  patreon.com/underthebleacherspod!
Find out more at https://under-the-bleachers.pinecast.co